The year was a little strange to say the least. The El Nino effect, which started in Nov/Dec 2009 saw the early part of the season at Rompin fishing extremely well. By May, however, when catches are normally increasing the sailfish catch went down (we still caught) and it remained that way until September when the fishing improved dramatically. October and early November were excellent.

The same phenomena was noticed during the last El Nino, 2004/5. Based on our records 2011 should be a bumper year for the Rompin Sails.

Other species saw a regular catch rate. Narrow Barred Mackerel and Dorado continued to be caught in significant numbers and there was a huge increase in both the number and size of the Cobia. Queenfish also came in record numbers as did the Diamond Trevally and a GT of 40kg was landed.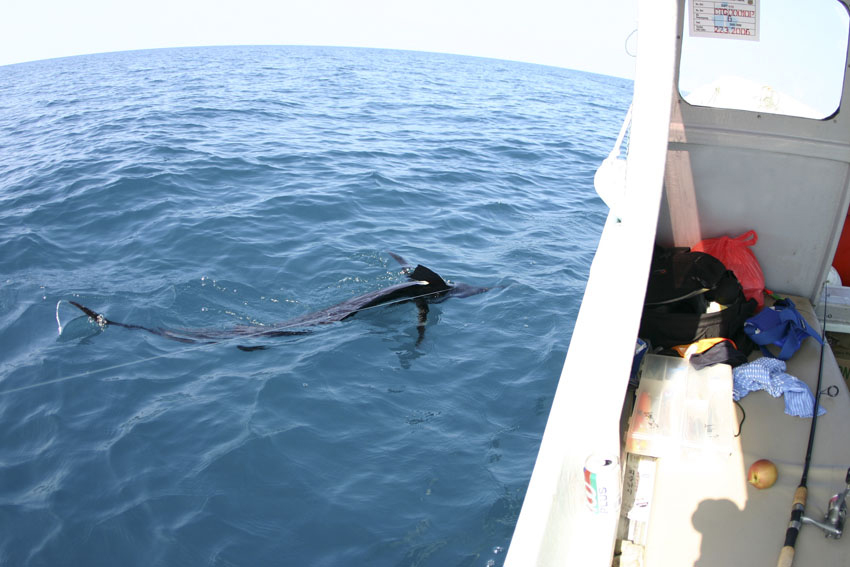 Popping for the sails has become increasingly popular as has the use of pencil/stick lures. Even during the leaner times the sails, mackerel, trevallies and Barracuda would readily attack these lures, providing great excitement.

April saw another sailfish bitten in half during the fight. One angler hooked a tiger shark, thought to have been responsible, but failed to land it. One group specifically targeted big sharks after a few sightings and ended up catching a 200kg plus Bronze Whaler Shark, which was released.

We are looking forward to 2011 and what we expect to be a bumper year for the sailfish. Come and join us, but remember to book early to avoid disappointment.