2008 has been an excellent year for the Kuala Rompin Sailfish. Numbers have been high and sizes have been good, up to 58kg.

There has been a high hook up and landing rate on poppers this year, with our best day being 8 landed on popper. Pencil lures have also taken many fish and although fly remains hard to hookup, there have been many many strikes. But those who have fly fished this year have all caught, however, live bait remains the best.

Bottom fishing has produced decent results with grouper, snapper, parrot fish and sea bream being common.

2008 has also seen barracuda over 20kg, cobia at 16kg, narrowbarred mackerel to 11kg and dorado at 6kg. Our two boats have landed 3 black marlin this year, but only juveniles, the biggest being just under the 50kg mark.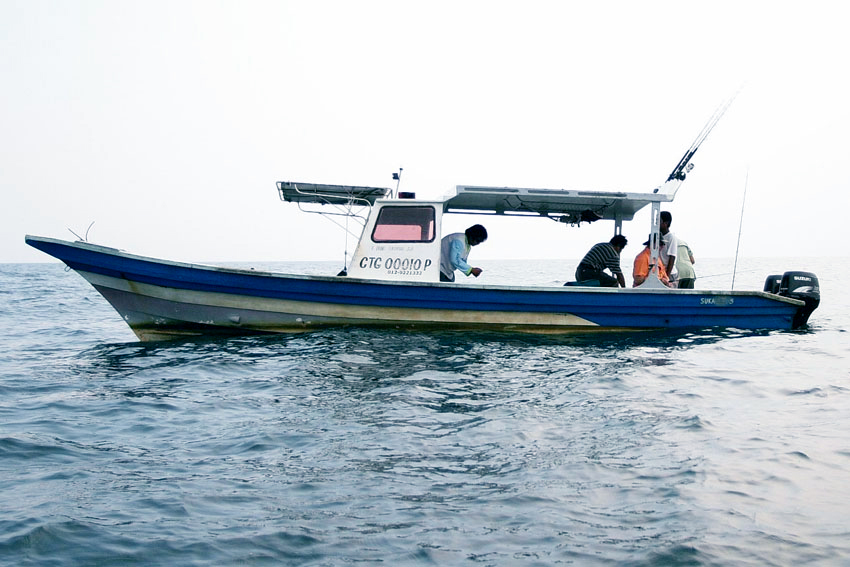 Freshwater fishing has only been average for the giant snakehead with the biggest recorded this year just reaching the 7kg mark. Fly fishing on our own lake, just under an hours drive from Kuala Lumpur has produced good results with Pacu at 7.5kg and carp at 8.5kg.

Our season for both waters will begin again in mid March 2009 and we won't get much fishing done until then, apart from our own Tow Foo Pond. A new freshwater venue in Southern Thailand, ran by a friend, has proved fantastic. Stuart has built his own lake, with excellent bungalow accommodation, a restaurant and limited fishing pegs. 2008 has produced Arapaima at 165kg, carp to 70kg and a variety of other fish up to the 100kg mark.

This is truly a wondrous freshwater destination.
Tight lines to all.